Oil Field and Gas Industry Professionals Rely on SeaHawk Products. We serve a variety of industries, but our main focus is oil and gas applications including:
We can produce custom rubber oilfield products in a wide range of materials commonly used in oil and gas applications, including:
Wellhead rubber products
Drilling production components
Rubber oil and gas components rely on the integrity of the material used. We offer expertise to determine the right material that is resistant to the environment of your job.
Materials need to be matched to your applications. Specific rubber materials can be developed that are resistant to oil, gas, engine fuels even extreme cold and heat environments. Rubber can also provide abrasion resistance and shock absorption. We work with custom and stock materials including:
NBR (NITRILE)
HNBR (HSN)
SBR
EPDM
FKM / VITON
POLYURETHANE
NATURAL RUBBER
NEOPRENE
High Temperature Compounds
Flow Temperature Compounds
Sour Gas Well Compounds
Low Temperature Compounds
Sealing is one of the benefits of using rubber products. Oil leaks can be costly. Reliable rubber components can prevent leakage and specialized compounding can help to reduce leakage and degradation of the material seals used. We produce a variety of sealing solutions for the oil and gas industries including:
C-22 Pack-off Rubbers
C-22 Support Plates
C-29 Packing Rubbers
TC-1A Rubbers
TC-2W Rubbers
TC-1W Rubbers
Cactus Style Rubbers
PE Seals
FS Seals
S Seals
FS Casing Seals
Dovetail Seals
Gaskets
Rubber o-rings
Over molded steel inserts
See our full line of in-stock, Quick Ship wellhead and other oil filed rubber components.
Gas applications that require flexible regulation and release valves are also components that can greatly benefit from rubber molded components such as diaphragms. We can mold rubber components for whatever your needs in the oil and gas industry.
O-RINGS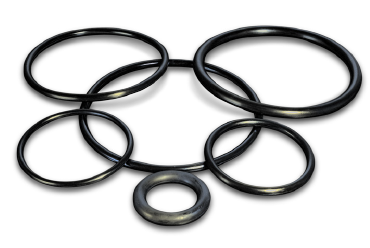 C-22 PACK-OFF RUBBERS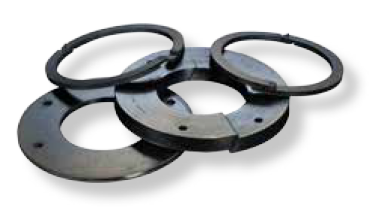 TCIW & AW SEAL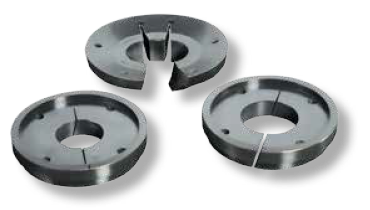 C-22 SUPPORT PLATES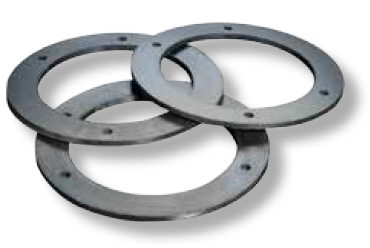 CUT-AWAY