Custom molded rubber manufacturer since 1986.
Seahawk Manufacturing is a family owned and operated custom molded rubber manufacturer in America's heartland. We pride ourselves on being a custom molder with a diversified portfolio of capabilities. All of the rubber products we sell are made in our Tulsa, Oklahoma facility, using some of the most advanced molding equipment and technology available.
Meet our Rubber Team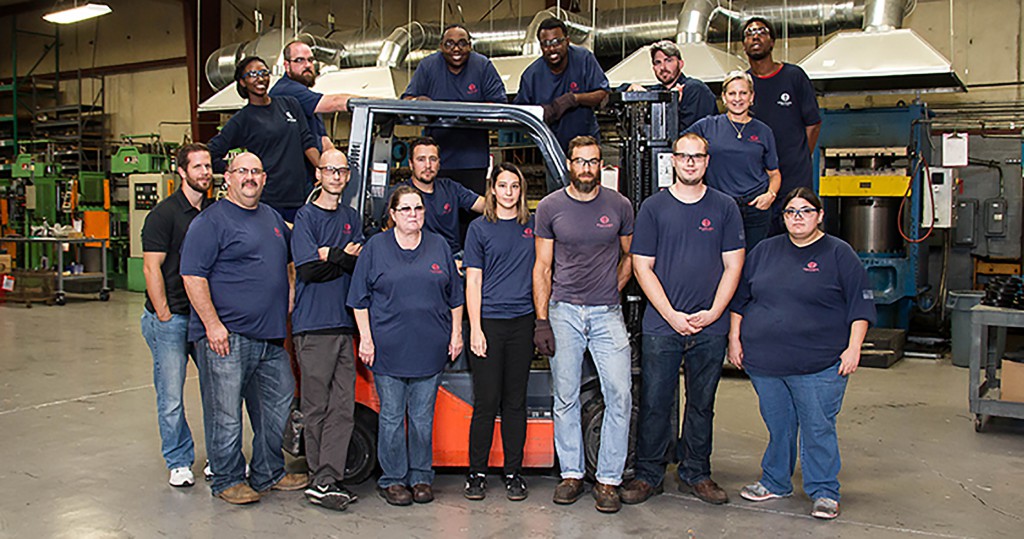 The entire Seahawk team is passionate about delivering a superior custom rubber molded product and achieving the highest level of customer satisfaction for our many clients worldwide.

Our vision for this company is to be the kind of company that is known for integrity – say what you mean and mean what you say.  We focus on delivering quality products, on time, every time and we do it.  We continually strive for improvement by implementing programs to improve processes, trace ability, quality, and increase services to our customers.
People are our biggest asset. We ensure the company vision is shared throughout our organization.  Training and continuing education opportunities are offered to our employees to promote growth.  Accessibility to management ensures knowledge sharing.
At Seahawk, we focus on quality, integrity, and continuous improvement in all we do.